Rodrigo Calado

Head of the Department of Medical Images, Hematology and Clinical Oncology
Scientific Director of the Hemocentro of Ribeirão Preto Foundation
Vice-Scientific Director of ABHH
Message of President:
The year 2022 represents a significant new change for the whole world. It is the year we started to celebrate the slowdown of the pandemic, and, looking back, we realize that we have overcome considerable challenges. These challenges, despite alarming numbers, came with great learning.
Our Brazilian Congress of Hematology, Hemotherapy and Cell Therapy has reinvented and offered an online experience for the attendees, lecturers, companions, staff, and participants in the last two years. Thus, our annual event was renamed HEMO PLAY, which, despite the differences, provided new experiences for everyone...

Venue/Date
Transamerica Expo Center
São Paulo, SP
October 26 – 30, 2022
4 Days
+ of 30 hours of Content
Call for Abstracts
Networking
Register
HOW TO REGISTER
- It is not necessary to send the payment voucher. Due date for pre-registration: September, 20 - after this period, registration will only be accepted on the congress venue upon availability;;
- Online Registration shall be performed on this website. The payment will be made through PagSeguro system;
- Remember: to take advantage of benefits from Members, annuity shall be paid. We request to send us the proof (statement, school records or student ID) by...
Speakers
Hemotherapy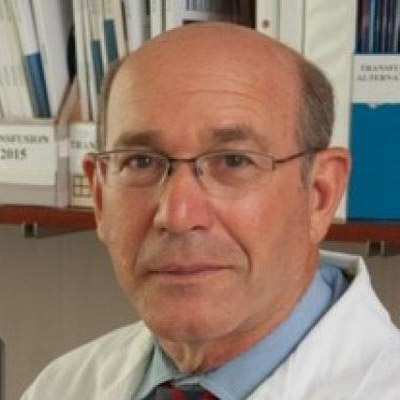 Jeffrey Carson
Rutgers, Robert Wood Johnson Medical School
Jennifer M. Gurney
U.S. Army Institute of Surgical Research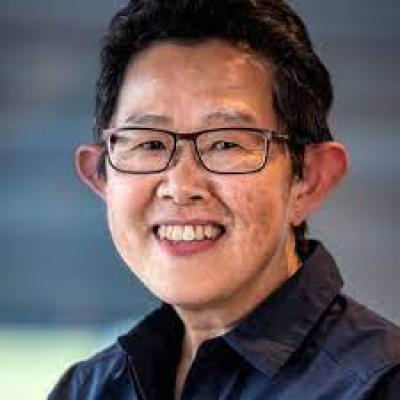 Lin Fung - Highlights of ISBT
University of the Sunshine Coast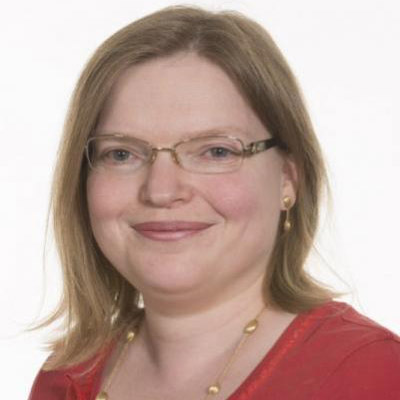 Lise Estcourt - Highlights of ISBT
University of Oxford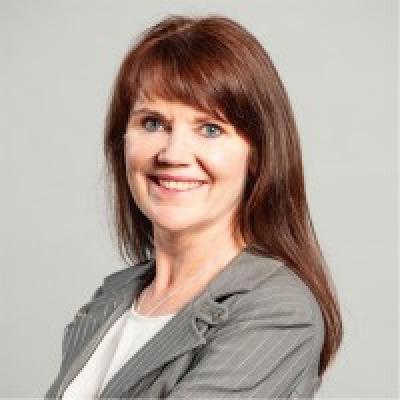 Marion Vermeulen
South African National Blood Service
Marisa Marques
University of Alabama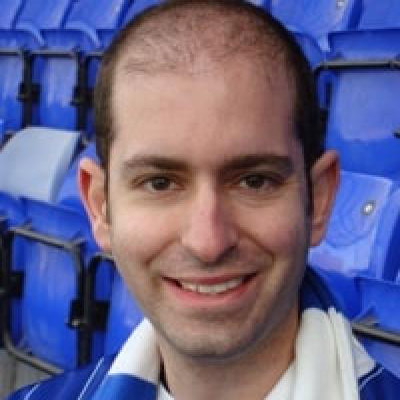 Mark Yazer
University of Pittsburgh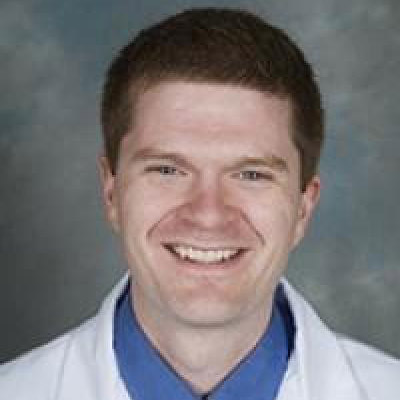 Nathan White
University of Washington
Oncohematology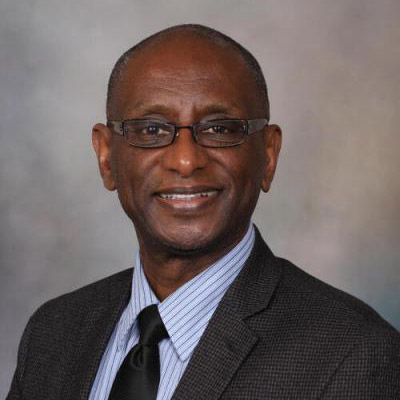 Ayalew Tefferi (online)
Mayo Clinic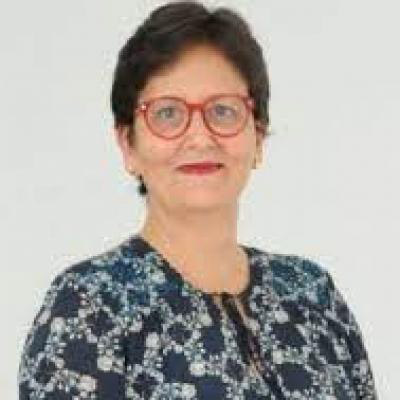 Belinda Simões
FMRP - USP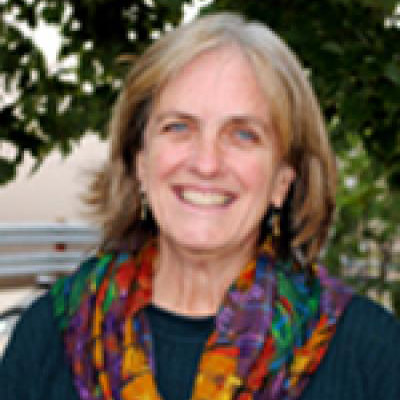 Cynthia E. Dunbar - Magna
NIH - National Institutes of Health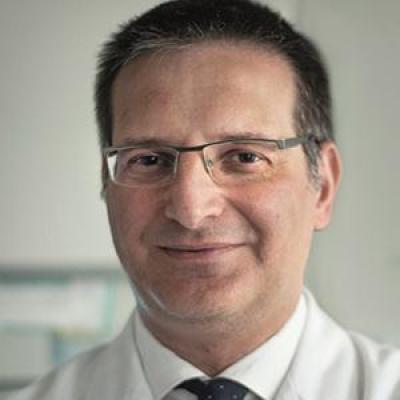 Davide Rossi
Oncology Institute of Southern Switzerland IOSI
Fernanda Gutierrez-Rodriguez
NIH - National Institutes of Health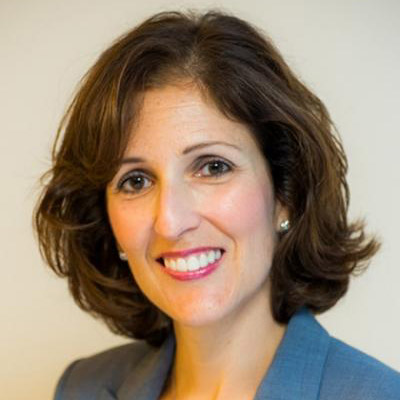 Gail J. Roboz - online
Weill Cornell Medical College /The New York Presbyterian Hospital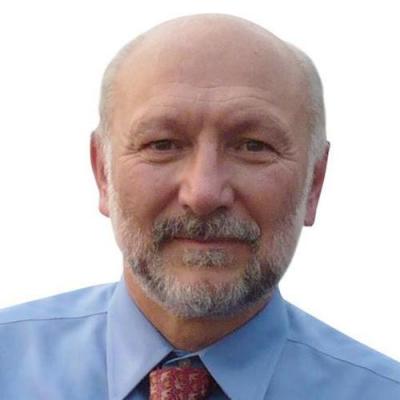 Giuseppe Saglio
University of Turin
Massimo Federico
Università degli Studi di Modena e Reggio Emilia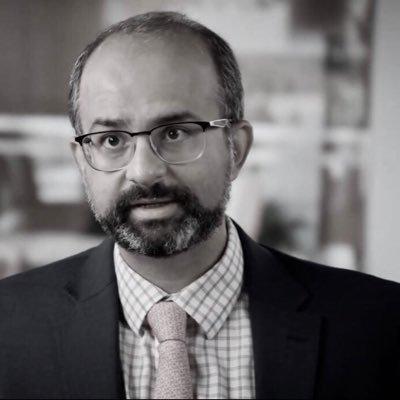 Mrinal Patnaik
Mayo Clinic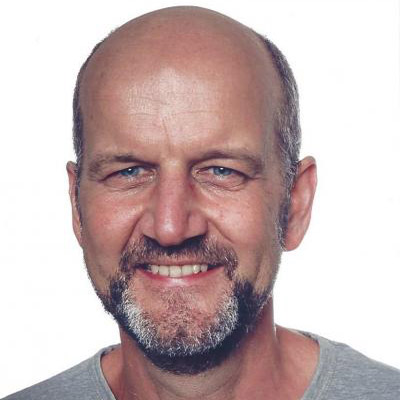 Peter Valk
Erasmus University Medical Center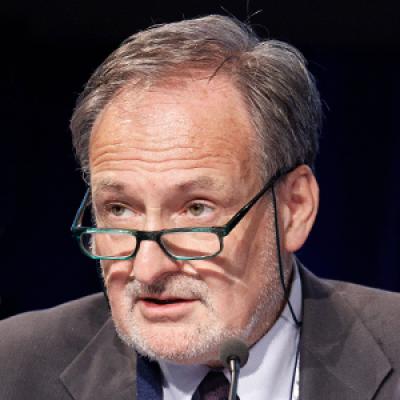 Robin Foà
University of Rome
Anemias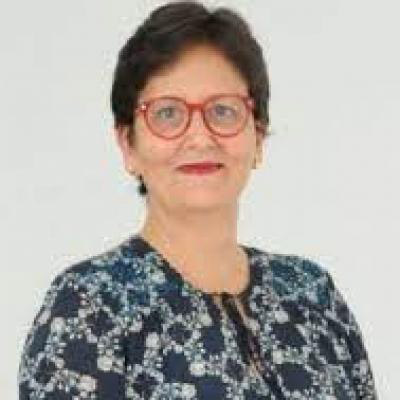 Belinda Simões
FMRP - USP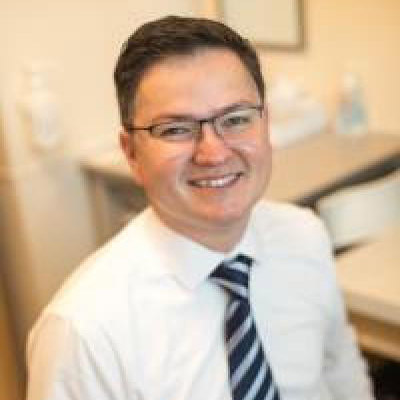 Kleber Fertrin
University of Washington
Lucia De Franceschi - online
University of Verona
Cell Therapy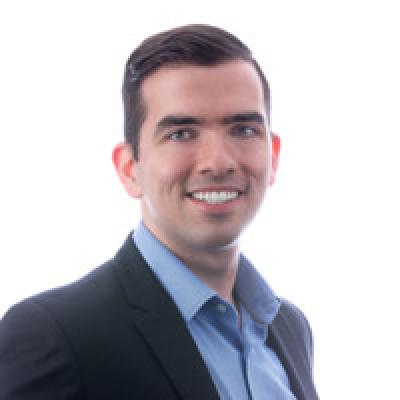 Christopher Lemieux
CHU de Québec-Université Laval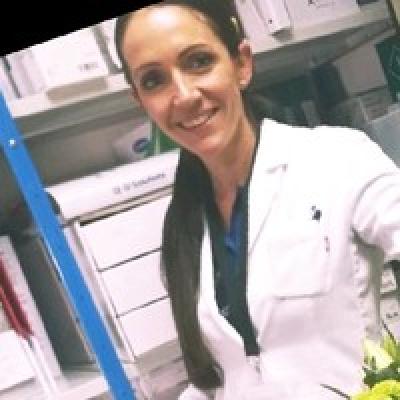 Mariana Bastos - Oreiro
Hospital General Universitario Gregorio Marañón
Flow Cytometry
Nicholas McCarthy
University of Birmingham
Guests
Scientific Committees
SCIENTIFIC COMMITTEES OF HEMOSTASIS & THROMBOSIS
Ana Clara Kneese Virgilio do Nascimento (coordinator)
Daniel Dias Ribeiro
Dayse Maria Lourenço
Erich Vinicius de Paula
João Carlos de Campos Guerra
Jorge David Aivazoglou Carneiro
Margareth Castro Ozelo
Paula Ribeiro Villaça
Suely Meirelles Rezende
SCIENTIFIC COMMITTEES OF
ANEMIAS
Aderson da Silva Araújo
Ana Cristina Silva Pinto
Clarisse Lopes de Castro Lobo
Dimas Tadeu Covas
Fernando Ferreira Costa
Maria Stella Figueiredo
Marimilia Pitta
Rodolfo Delfini Cançado
Sandra Fátima Menosi Gualandro
Sara Teresinha Olalla Saad
SCIENTIFIC COMMITTEES OF HEMOTERAPY
Alfredo Mendrone Jr.
Helio Moraes de Souza
Dante Mario Langhi Jr.
Dimas Tadeu Covas
José Francisco Comenalli Marques Jr.
José Orlando Bordin
SCIENTIFIC COMMITTEES OF BMT & CELL THERAPY
Gil Cunha de Santis
Renato Cunha
Vanderson Rocha
SCIENTIFIC COMMITTEES OF FlOW CYTOMETRY
Miriam Perlingeiro Beltrame (coordinator)
Ana Paula Azambuja
Felipe Magalhães Furtado
Maura Ikoma-Colturato
SCIENTIFIC COMMITTEES OF LABORATORY HEMATOLOGY
Helena Zerlotti Wolf Grotto
Ligia Niero Melo
Kleber Fertrin (coordinator)
Teresa Cristina Bortolheiro
Programme Scientific
Soon...
---
Parallel and Multidisciplinary Events: HEMO subscribers: Free Event. Registration is not required for the multidisciplinary events. Participants will be admitted to the room on a first- come, first-served basis, as with all other congress activities. The program for these events will be available in the " Program" menu.
Meeting on Nursing in Hematology, Hemotherapy and BMT
Symposium on Hemotherapy Units Management
National Symposium on Blood Donors Recruitment
Symposium on Pharmacy in Hematology and Hemotherapy
Symposium on Dentistry in Hematology
Symposium on Hospital Psychology in Hematology
Biomedical Sciences Symposium
Educational Forum of the Institutions supporting patients with Hematological and Oncohemathological Diseases
AABB/ABHH AUDITOR TRAINING:
• DATE: 10/26/2022 (Wednesday)
• TIME: 09:00 to 17:00
• PLACE: Transamerica Expo Center - São Paulo
• REGISTRATION FEE: R$ 280.00
GOAL: To spread comprehensive insight on the application of ABHH/AABB standards, related to the quality management system and auditing techniques.
SPECIALISTS: This course presents all the necessary steps for planning, preparation, execution and evaluation of internal and external audits.

PREREQUISITES: The AABB/ABHH Auditors Training course targets healthcare professionals who work in Blood Banks, Transfusion Services and Cellular Therapy. Those who participate in the training are not automatically qualified to work as auditors. The applicant is required to have a 10-year proven work experience in hemotherapy (technical area) and a 5-year proven work experience in quality management to qualify as a program auditor. For cell therapy, the applicant is required to have a 5-year proven work experience in cell therapy (technical area) and a 5-year proven work experience in quality management.

Registration Fee: R$ 280.00
Social Program:
Date: October 26th, Wednesday
Time: 18:00
Venue: Transamerica Expo Center

After the opening ceremony attendees are invited to attend a cocktail party.
Abstracts
ABSTRACT SUBMISSION
Please read the following instructions carefully to avoid mistakes when submitting your abstract.
• To submit abstracts it is necessary to be registered in the Congress and access the "Registration Area" of the main menu on the website, enter the email and password you have registered and click on "Submissão de Resumos";
• It is not necessary to pay the fee at registration. You can do it later after the confirmation your abstract has been accepted;
• When register for multidisciplinary events, the attendee will be able to submit abstracts according to the rules described for the submission of abstracts.

RULES AND INSTRUCTIONS FOR ABSTRACT SUBMISSION
• Only abstracts submitted in accordance with the instructions given shall be considered;
• The author who will submit the abstract must first register at the Congress;
• They should be edited and submitted online, and copying from another program (usually WORD) is possible;
• We do not take responsibility for typing errors;
• Each person may submit up to 10 abstracts per registration. It is possible to add 10 authors, 1 author and 9 co-authors;
• Abstracts written in...
Venue of Event
Where will the Congress be
October 26 – 30
Transamerica Expo Center
387, Dr. Mário Rodrigues Vilas Boas Rodrigues Avenue | Santo Amaro
Zip Code: 04757-020 | São Paulo, SP - Brazil
Hemo Expo
Fair of products and services for the areas of Hematology and Hemotherapy at the Transamerica Expo Center.
Information
Hotel & Travel:
Make your reservations with the official Congress travel agency, Hardy Tours. Transfer service from accredited hotels to the local event will be offered.
For congressmen only who purchase accommodation with the official congress agency:
SECRETARIAT

The secretariat will be open on October 26 – 30 from 8:30 to 18:00. Registration includes educational materials, access to the scientific program, exhibition and official opening. Companion's registration includes access to the exhibition fair and access to the common areas. No child is allowed in the event. Companion's registration does not include access to scientific activities. Educational materials will be delivered to registered participants only.
REGISTRATIONS AT THE TIME OF THE EVENT: PAYMENT ON CREDIT CARD ONLY.

SPEAKER READY ROOM

Area reserved only for the speakers, moderators of Congress and Satellite Symposia.
IT IS NOT NECESSARY TO GO TO THE SECRETARIAT.
Working hours: October 26 – 30 from 8:30 to 18:00.


BADGES

Identification badges use is mandatory and non-transferable, the use of badges by others imply in the cancellation of the registration. In case of lost or mislay, a R$50,00 fee will be charged for a second badge. According to ANVISA, badges grant access to pharmaceutical laboratories stands for samples and promotional gifts and materials.

FIRST AID POST

An ambulatory is located on the ground floor, near the Registration. Working hours: October 26 – 30 from 8:30 to 18:00.

LOCKERS

Lockers are located on the ground floor, near the exhibition. Working hours: October 26 – 30 from 8:30 to 18:00. The Organizing Committee is not responsible for personal belongings left on the premises of the Convention Center.

CONGRESS ROOMS

Congress rooms have a limited number of seats, which will be taken in order of arrival. In case of full occupation participants shall choose another activity.

SCIENTIFIC PROGRAM

The Scientific Committee and the Organizing Committee may undertake any necessary changes in the program to meet technical and/or scientific requirements without prior warning

SIMULTANEOUS TRANSLATION

There will be simultaneous translation at international lectures (English/Portuguese). Headseats can be taken in counters near the conference rooms. An ID will be asked in advance. Devices shall be returned by the end of the sessions.

EXHIBITION

The Hemotherapy and Hematology products and services fair will be held at the same Congress Venue.
Exhibition working hours:
Wednesday, October 26 from 10:00 to 18:00
Thursday and Friday, October 27 - 28 from 8:30 to 18:00
Saturday, October 29 from 8:30 to 16:45


CAEX -Exhibitor's service center

Working hours: October 26 – 30 from 8:30 to 18:00.

CERTIFICATE

Certificates will be awarded to all participants.

• REGISTERED PARTICIPANTS - The certificate of attendance will be delivered in the event secretariat from October 29 and it will be sent on-line within 15 days after the event.
• LECTURER - It will be given a printed certificate at the end of each presentation.
• SCIENTIFIC WORKS: A certificate will be awarded for the presenting author and only one certificate per work, with title and authors as stated in the approved abstract (no change, addition or removal of names). . Oral presentation - It will be given a printed certificate at the end of each presentation. . Panel and guided visit - Printed certificate will be delivered at the end of the exhibition. . Awarded Work - It will be given a printed certificate at the end of each presentation.
ANVISA (Agência Nacional de Vigilância Sanitária):
RDC 102 - Medicamentos / RDC 96 - Cod. de conduta
Sessão 6 - Item 6.6.2 - Apoio ao profissional de saúde